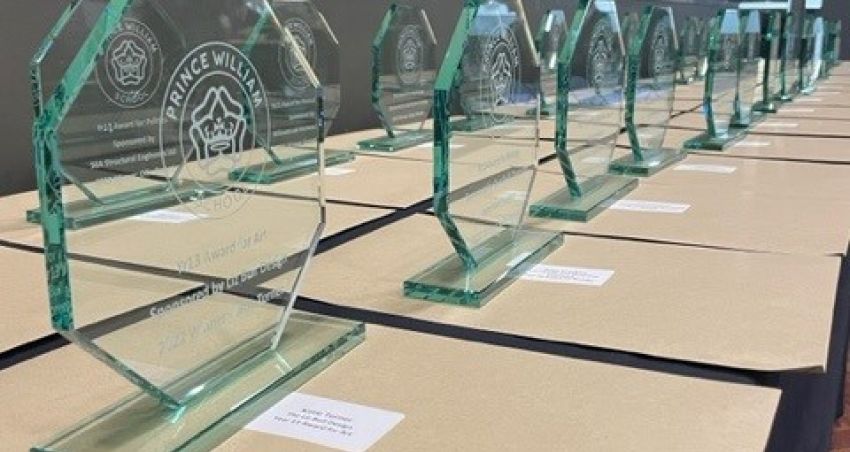 Our Year 13 students who completed their A levels last summer returned to Prince William School this week for a special presentation evening.
The event was a fantastic opportunity to catch up with our Year 13 class of 2022 who have now moved on to university or work.
Certificates were awarded to the students to recognise their success in their A level exams, while a number of special awards were also presented to students who achieved particularly well in a given subject, or in recognition of leadership, attendance, progress, achievement, community contribution and resilience. Well done to all of our award winners.
Thank you to our incredible sponsors and to our Parents and Friends Association for making the event possible.
The Liz Bull Design award for

Art

Katie Turner

The Oundle & Thrapston Veterinary Surgery award for

Biology

Ruby Tomkins

The Waitrose & Partners, Oundle award for

Business Studies

Erin Crawford

The University Centre Peterborough award for

Chemistry

Isabelle Tyler

The Apograph Lit award for

Computer Science

Ryder Taylor

The Oundle School of Ballet award for

Dance

Holly Eyre

The David Wilson Homes award for

Drama

Hatty Hunt

The Splined Hub Ltd award for

Economics

Harry Howell

The Trak Trux Ltd award for

Engineering

Thomas Hales

The Fall-Line Media Ltd award for

English Language and Literature

Millie Rye

The Oundle Festival of Literature award for

English Literature

Rosie Leuchars

The TC Bulley Davey award for

Further Maths

James Smith

The Amps Wine Merchants award for

Geography

Millie Rye

The Parklands Nursing Home award for

Health and Social Care

Lauren Chisholm

The Thrapston District Historical Society award for

History

Rosie Leuchars

The Wattsons Teak Products award for

Mathematics

Ben Elliot-Brown

The Elements Construction Group Ltd award for

Music

Phoebe Stimpson

The CV Consulting Ltd award for

Physics

Anna Beaton

The SEA Structural Engineers Ltd award for

Politics

Ollie Brown

The Willowbrook Kitchens Limited award for

Product Design

Samuel West

The Gorilla Firm Cycling award for

Psychology

Ruby Tomkins

The Real Cleaning Company (UK) Ltd award for

Religious Studies

Daniel Fuller

The Thrapston Farm & Garden award for

Sociology

Eleanor Tansley

The Nicola's Veterinary Nursing Services award for

Spanish

Ajsha Orozco Mellado

The Oundle Golf Club award for

Sport

Isabel Frampton

The Georgina's Curtains and Keepsakes award for

Textiles

Connie Hankins

The Fairline award for

Travel and Tourism

Erin Crawford

The Sadler Electrical Contractors Ltd award for

Attendance

James Smith

The Headteacher's award for

Progress

Daniel Fuller

The Soar Development Ltd award for

Resilience

Millie Rye

The Thrapston Town Juniors Football Club award for Contribution to the Community

Elise Lewis

The East Midlands Academy Trust award for

Leadership

Rosie Leuchars

The Wattsons Teak Products award for

Highest Overall Achievement

Phoebe Stimpson and Isabelle Tyler