SEND & Inclusion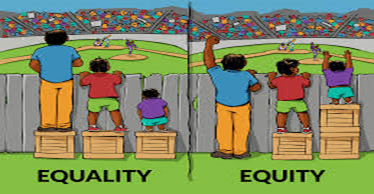 SENCO
Mrs Kay Sammon
Special Educational Needs and Disabilities Coordinator (SENDCo)
INTENT
The SEND department is committed to providing a positive future for all. We believe that every student should be valued as an individual, and that all should be able to achieve the best they can irrespective of background or prior attainment.
INTRODUCTION
We understand the difference between equality and equity, and aim to match provision with individual need, ultimately aspiring to remove barriers to learning by equipping students with the tools they need to succeed and enabling all to become independent learners.
We have a whole school approach to Special Education Needs and Disabilities (SEND) which upholds the right of every child to a full and balanced curriculum, shaped as necessary to support their individual needs.
All staff in school have a responsibility for maximising achievement and opportunity for all our students, enabling them to become confident individuals who make a successful transition in to adulthood and lead fulfilling lives. We are committed to ensuring that all our students with SEND get the support they need to succeed and can engage in all the activities of the school.
The SENDCo, Mrs Kay Sammon, works with a team of Teaching Assistants and all teachers to provide for the individual learning needs of all students.
HOW WE IDENTIFY NEED AND PLAN SUPPORT – three levels of assessment and support