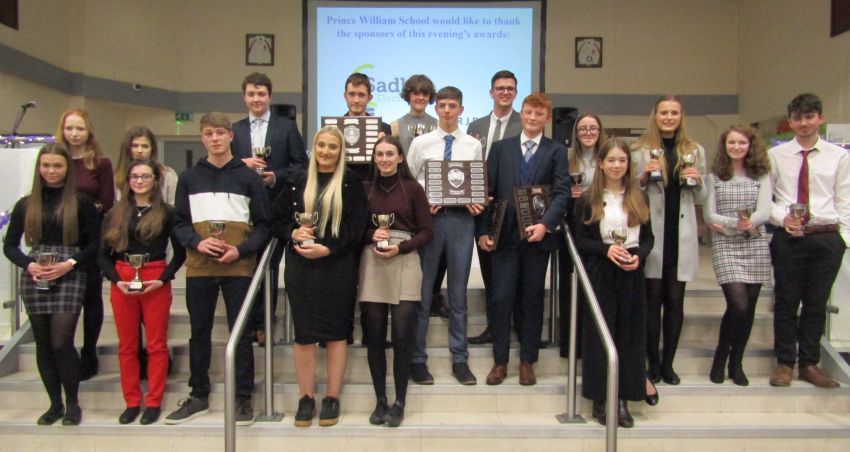 Prince William School has held its annual Presentation Evening on Thursday 28th November to celebrate the GCSE successes of last year's Year 11 students.
Headteacher Liz Dormor welcomed the students and their parents/carers, announcing that this cohort had attained a Progress 8 score of + 0.26, which placed Prince William the best school in East Northants for progress, 10th in the whole of Northamptonshire and in the top 24% of all schools nationally.
The guest speaker for the evening was Giles Osborne, an educational consultant who has worked with the school for two years. He spoke to the students about giving themselves a mandate to be whatever they wanted to be. He pointed out how successful they had already been and how they could undoubtedly go on to achieve even more and he wished them well on that journey.
The students were each presented with their GCSE certificates, before special prizes were given to high achievers in different subject areas and other achievements.
Mrs Dormor said: "The prizes and cups were donated by local businesses and sponsors and we are very grateful to all of them for their generosity. We would also like to thank the Parents and Friends Association who organised the sponsorship, provided refreshments, and helped to make the hall look amazing on the night.
"It was a lovely occasion, and we are now looking forward to the ex-Year 13 presentation evening on December 19th at which students will be presented with their A level certificates."