Apprenticeships
Please see the Parent Pack in the downloads section for the latest information and guidance on apprenticeships
There are now four levels of apprenticeship:
Intermediate
Advanced
Higher
Degree
Higher apprenticeships cover all levels from 4 through to 7. Level 4, 5, 6 and 7 are equivalent to a Foundation Degree and above. A degree apprenticeship contains a Level 6 or 7 Bachelors or Masters degree.
If you want to, you can now start an apprenticeship and work all the way up to achieving a degree.
Which level of apprenticeship you start at will depend on the kind of job that you are applying for.
Doing a job is completely different to getting a GCSE or A Level and that's why you may need to start at level 2 or 3 and work your way up.
The duration of your apprenticeship will depend on a number of factors including the delivery model that your employer selects and which level of apprenticeship you are studying. As a minimum, all apprenticeships must last for a minimum of 12 months.
Levels of apprenticeship
Levels 2 - 7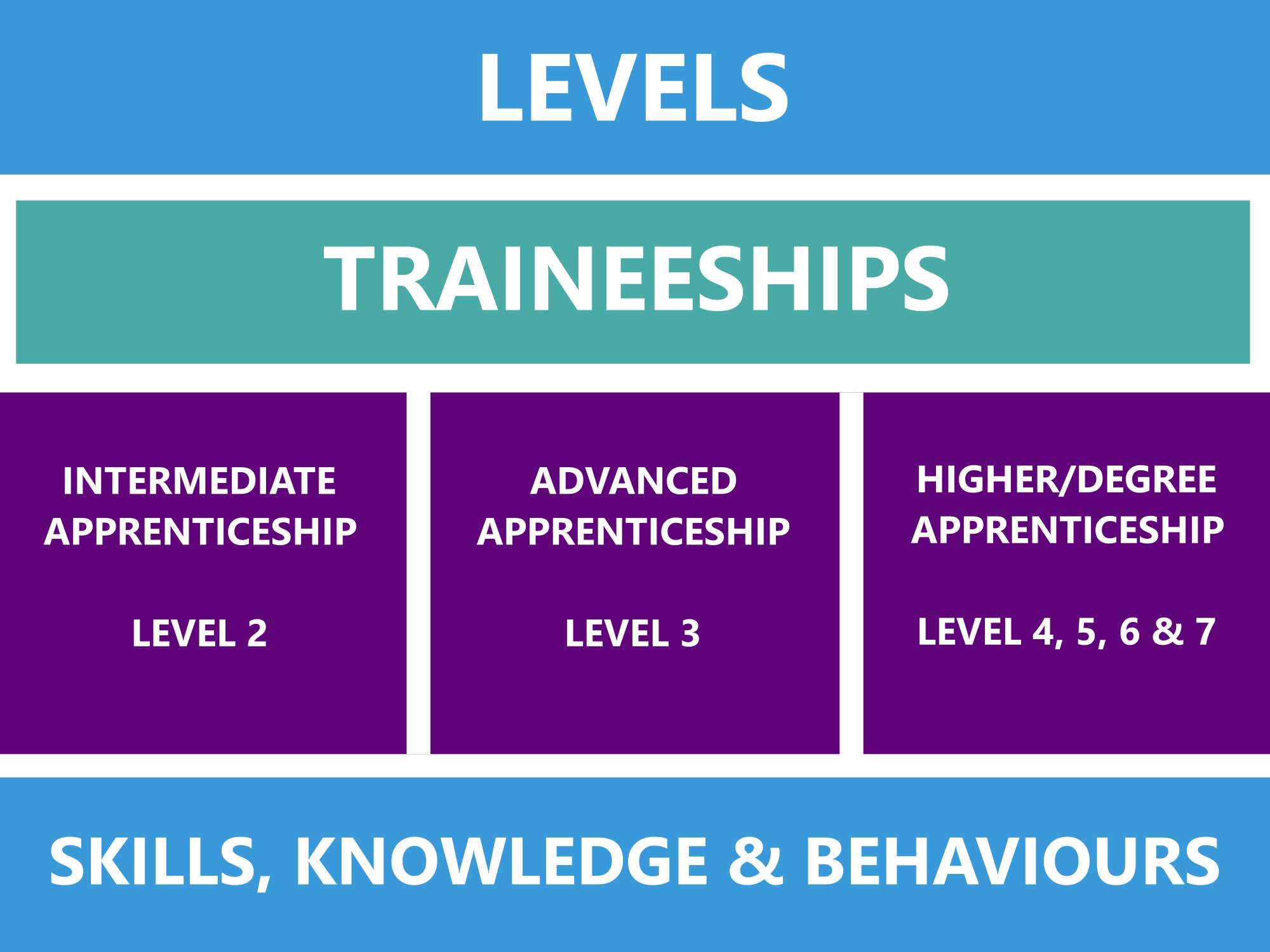 Further Information
Amazing Apprenticeships - Useful Resources